Not sure what to get your loved ones as a gift? Weiser really has something for everyone, but we've put together some of our favourites for the special people in our lives:
For the Tech Junkie:
The Halo Touch Wi-Fi enabled smart lock with fingerprint access technology allows the user to simply lock and unlock your door with just their finger. This smart lock has Wi-Fi built-in that connects directly to your home's Wi-Fi router and smartphone. It does not require a third-party smart home hub, panel or subscription. You can have up to 100 fingerprints set up for maximum 50 users, so you can easily give access to your family and friends with their unique fingerprint. All the settings for Halo Touch are managed through the Weiser app available on the App Store or Google Play Store. You can also lock and check the status of Halo using voice commands with Amazon Alexa and Google Assistant. This single cylinder deadbolt can be locked or unlocked by using your fingerprint or key from the outside as well as the turn button from the inside.
It's the perfect gift for anyone looking to show off to their tech savvy friends. You can learn more about Halo Touch here.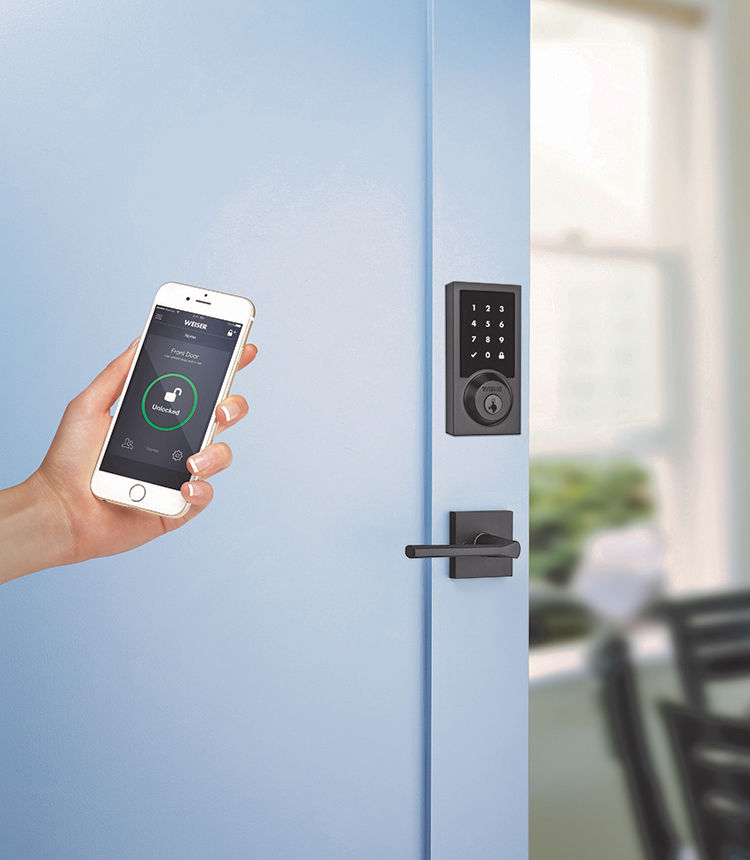 For the Apple Enthusiast:
Premis works exclusively with Apple's home kit technology and is perfect for the Apple-obsessed. This lock seamlessly integrates into Apple's ecosystem and offers all the cutting-edge smart lock technology you expect. This allows your Apple lover to manage user codes, track lock status, receive lock notifications and more through the Weiser Premis app on your iPhone.
This smart lock allows for up to 30 customizable user codes, and the option to create a schedule for codes that work only during a certain time or limited amount of days and one-time codes that are perfect for single instances.
The connectivity options available through all Apple gadgets makes it so much easier to control your lock from whatever part of the home without your iPhone. Use Siri voice commands to control and check the status of Premis through the Apple Homepod, making it easy to check in those busy moments.
Premis is the perfect gift, learn why here.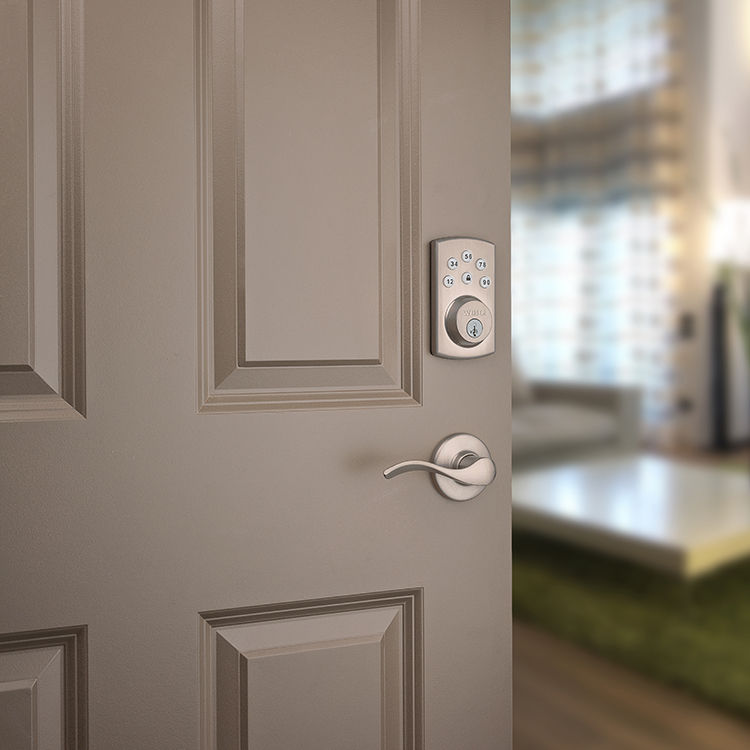 For the Tech Newbie:
There's nothing like upgrading your front door hardware from a mechanical deadbolt to an electronic one. It's like a whole new world locking and unlocking your door with the press of a few buttons. But it may be a big change for some to get used to, so we recommend our Powerbolt2 electronic deadbolt.
The timeless quality of Powerbolt innovated keyless entry technology over 15 years ago and has stood up to the test of time. Simply enter your personalized access code for convenient keyless entry. Powerbolt is also easy to install, program and use with one-touch locking. It operates on 4 AA batteries and features SmartKey re-key technology as the back-up keyway. This single cylinder deadbolt can be locked or unlocked by using the keypad or key from the outside as well as the turn button from the inside.
This simple electronic lock may be all that the tech newbie needs to get started with the new technology advances out there in the world now. Learn more about Powerbolt2 here.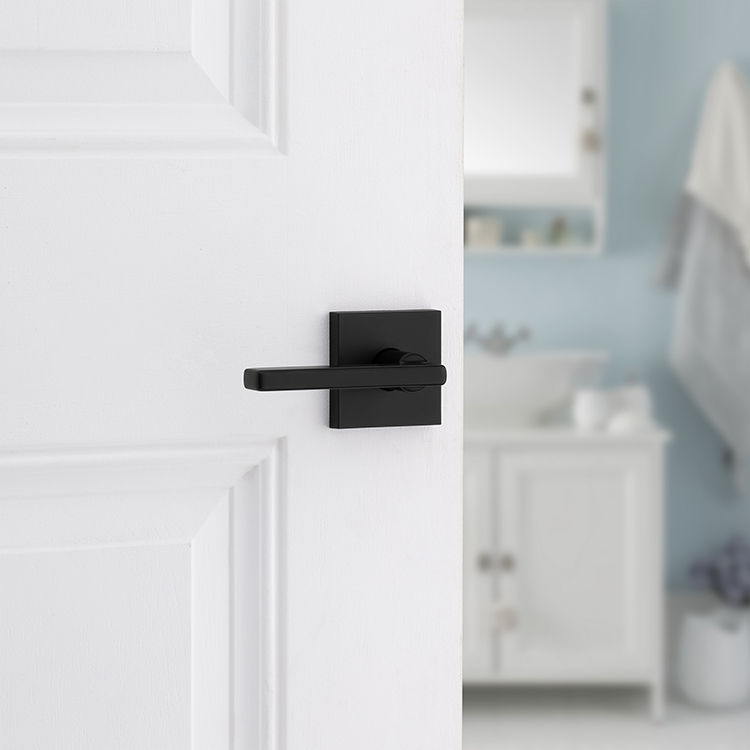 For the Interior Designer:
Our Halifax square rose lever in matte black finish catches the eye and provides a stylish impression for any room with a Halifax lever. You will find they are solid and high-quality hardware that look fantastic in a modern and contemporary home. Incredibly trendy in the interior design world, the matte black tones provide a rich and warm touch to your space and a bold statement when you have matching elements in the room, such as lighting fixtures, faucets and cabinet hardware.
The Halifax lever provides a powerful added layer of Microban antimicrobial protection that's built-in right into the finish of select Weiser products. The active ingredient enables the hardware to inhibit the growth of bacteria – keeping your Halifax lever cleaner, fresher, and more protected than products with untreated surfaces. The keyed entry lever features Weiser's patented SmartKey® re-key technology. This allows you to re-key the lock yourself in seconds in 3 easy steps.
For the trend-setter in your group, this lever makes a beautiful and bold addition to their home and you can learn more about Halifax