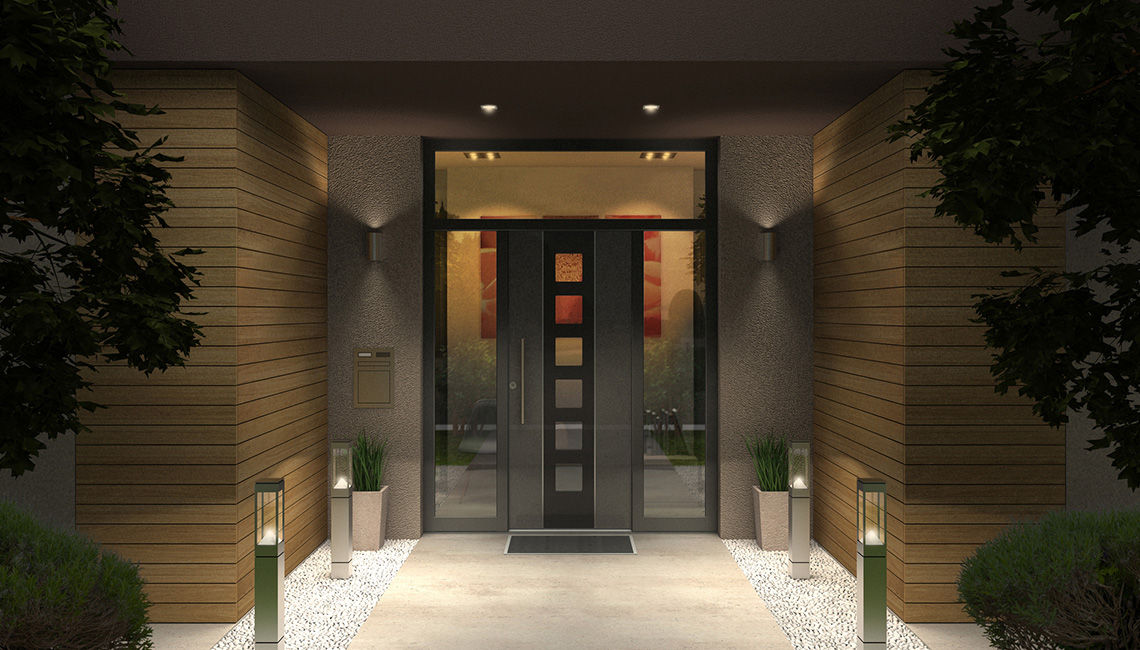 Install New Lighting
Installing outdoor lighting fixtures can highlight your front door's beauty while providing added safety and security. Choosing the right fixtures is crucial, with options ranging from globes, sconces to cylindrical wall lamps and lanterns. These fixtures can be wall-mounted, flush-mounted or hanging and you can even match the finish with the hardware of the door for a coordinated look. If you want to focus on the front yard, you can install floodlights over the garage or add step lights if your entryway is raised. You can also try incorporating smart outdoor lighting into your home to elevate the look and functionality of your front door with advanced technology.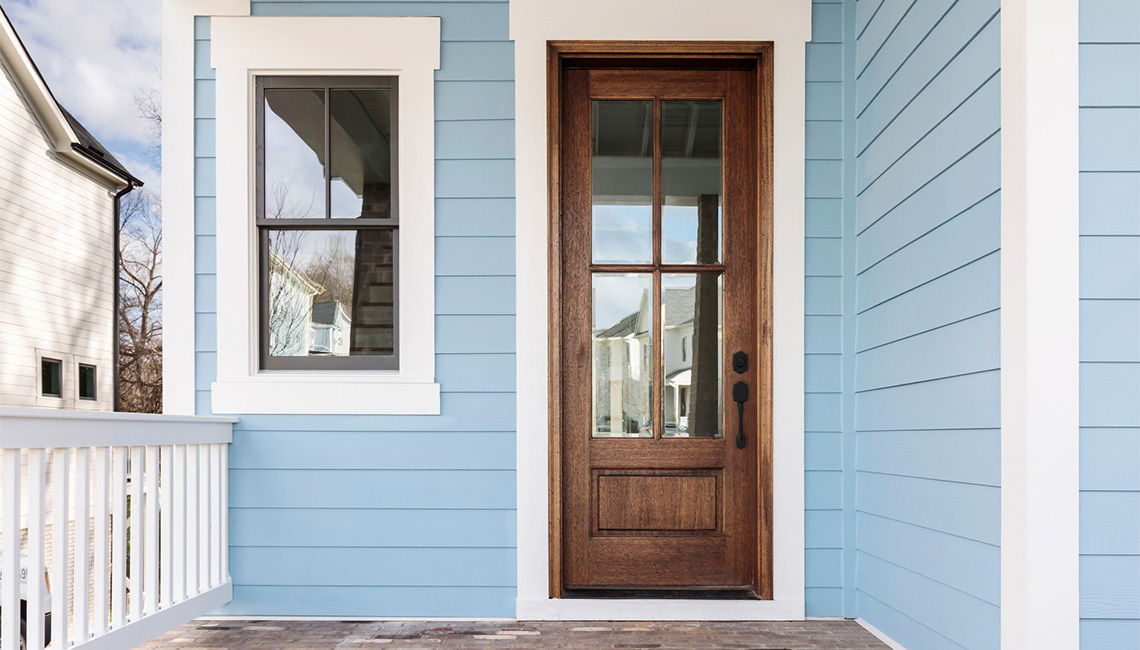 Replace Your Front Door
While painting your front door is a quick fix, replacing it entirely can completely transform the look of your home's exterior. However, it can be a significant investment and if you are hiring an installer, the costs can add up. So before making any purchase, do thorough research to ensure that you choose the right size and a style that you'll love for years to come.
For 2023, the trend is all about bold and bright colours for front doors. To create a cohesive and eye-catching look, consider choosing a colour the complements the exterior of your home. Adding windows to your new door can create an elegant and inviting look while also allowing more natural light to brighten up your entryway. If space allows, you can even consider adding a transom or sidelights to open up the doorway and create an even more welcoming vibe.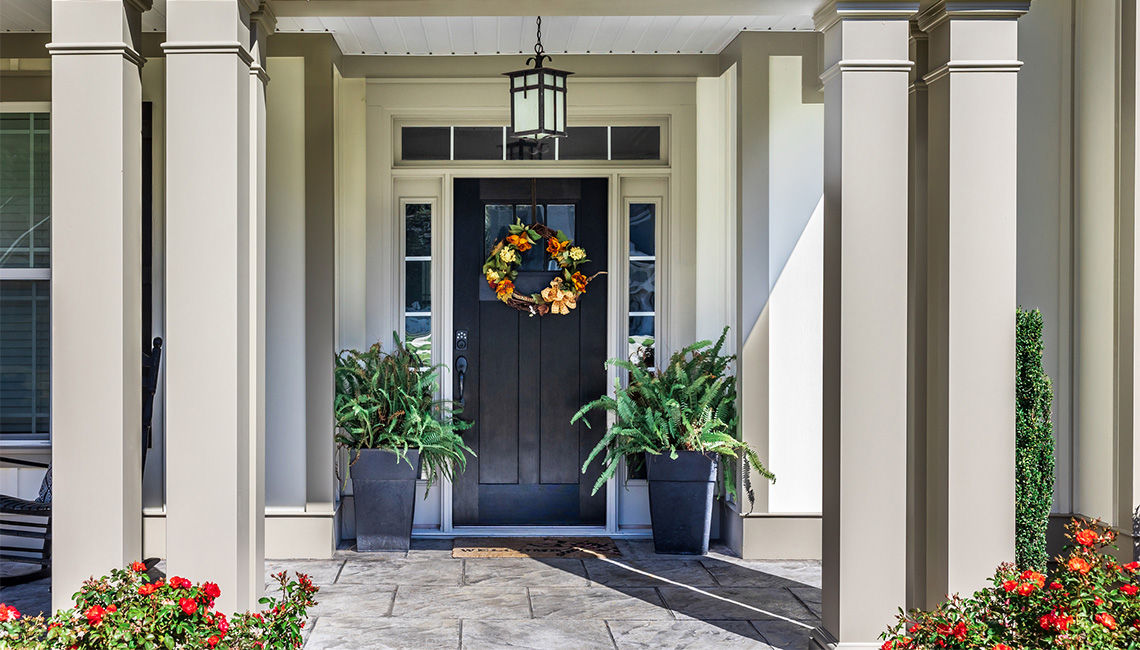 Upgrade Your Hardware
Don't forget to update your door hardware to complete the overall look of your front door. The right hardware will complement your new door and tie in with your lighting fixture for a cohesive and harmonized appearance. You'll want to think about the deadbolt and handleset, as well as other details such as hinges, door stop and peephole (if applicable).
For a modern and sleek look consider the San Clemente handleset, which is available in satin nickel and matte black finishes. If you prefer a more traditional style, the Brentwood handleset creates a softer look that complements rustic and textured doors. Whatever your preference, choosing the right hardware can enhance the overall appearance and security of your front door.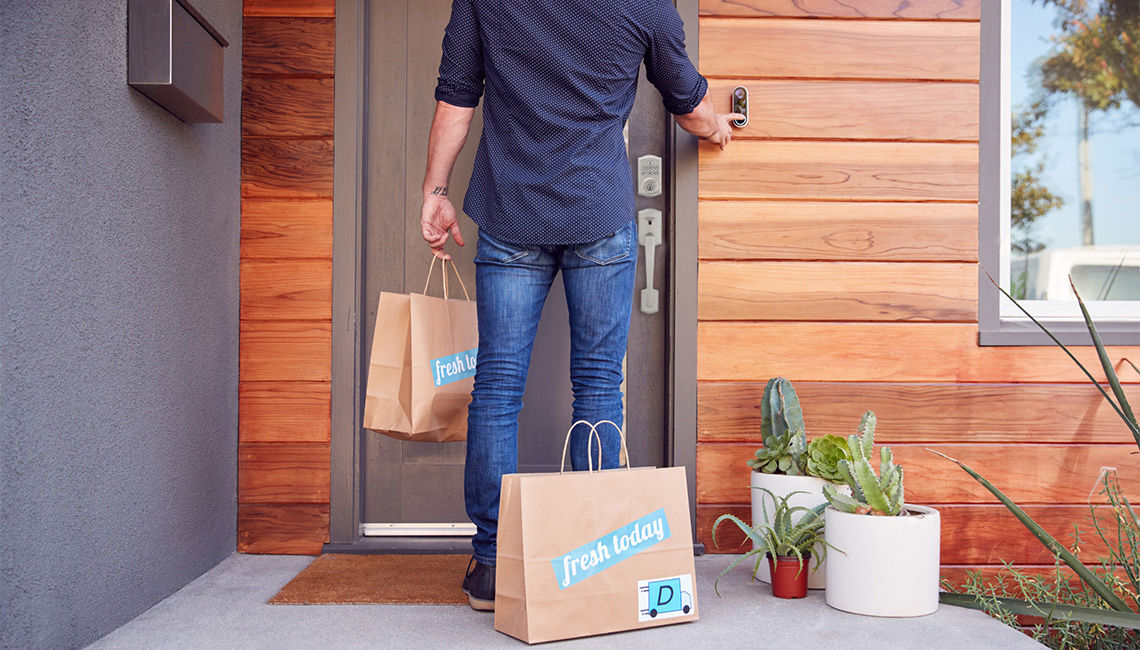 Upgrade Your Doorbell
Smart doorbells have come a long way in terms of technology, providing an added layer of security to your front door. With the ability to remotely see who is at your front door and receive alerts when packages are delivered, they offer a piece of mind of when you are not home. The Latest smart doorbells are also sleek and visually appealing, and they can easily coordinate with door hardware.
Of course, if you prefer a traditional doorbell, there are plenty of great options available as well. From unique styles and colours to textured finishes, push button doorbells can offer an added element of charm to your front entrance.