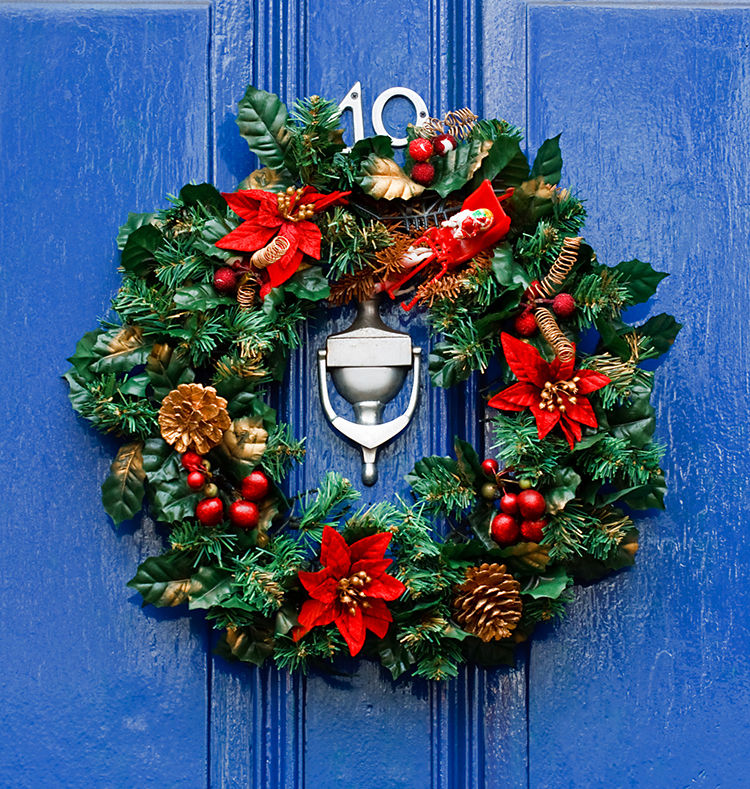 Wreaths
How can you not appreciate a nicely hung wreath? There are tons of styles to choose from to match any time of the year. You can even venture out and get all the perfect accessories to make your own!
Each season is so full of fun, and with holidays ranging from Christmas to Easter to Thanksgiving, the options are endless.
For Fall, the colourful foliage provides so many options with beautiful yellows, oranges, and reds to make the perfect fall season Wreath. The red berry wreath is incredibly popular and gives such a classic look to your front porch and can be used in the holiday season as well.
With winter around the corner, we are already dreaming of the white dusting of snow on our front porches. To get ahead of the game, get a wreath with artificial snow dusted on vibrant green fir tree branches. To achieve a more natural look, pinecones can dress up your front door and are an easy DIY project for a wintery day. Just add a few ornaments and a vibrant red bow and you're ready for the holiday season!
Summer seems too far away but it's always good to look ahead to those sunny days. The floral wreaths can bring pops of colour to your door, with daisies and sunflowers welcoming you home. The other option is to go all out with faux fruit to get you in the mood for summer, ranging from lemon to watermelons.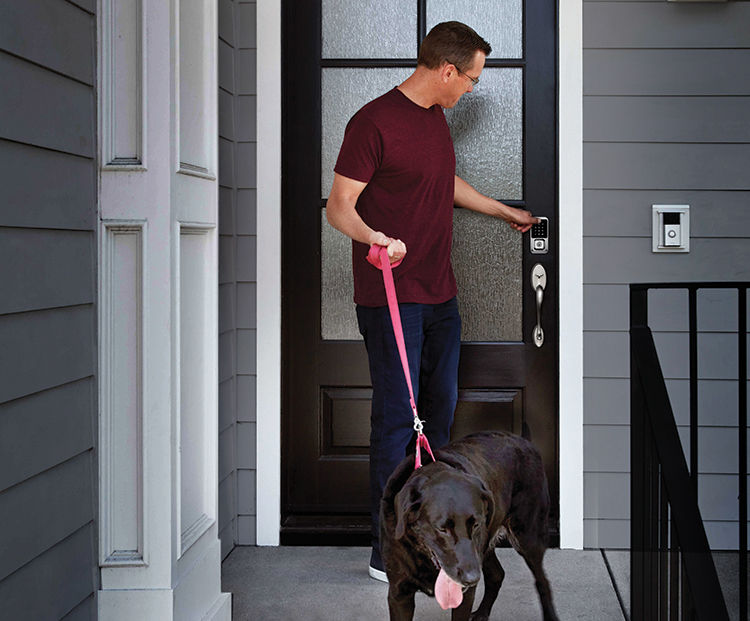 Door Hardware
There is so much you can do with your door hardware to make your front door refreshed for the next season, whether you swap out the lever for a full handleset or upgrade your mechanical deadbolt for a smart lock.
The handleset we recommend to match any season is Weiser Lock's San Clemente handleset in matte black or satin nickel. The interior of this set is just as trendy with the Halifax lever, giving a smooth transition into the house.
If you are looking to upgrade to a smart lock, the Halo Wi-Fi Smart Lock has a sleek and modern exterior with a touchscreen technology the allows you to monitor and control it from your smartphone over your Wi-Fi connection.


Front porch furniture
An eye-catching and inviting front porch is easily obtainable with the right furniture. A Canadian favourite is the classic Muskoka chair, which is the perfect relaxation spot to enjoy your morning coffee. As an alternative, you could place a small bistro table and chairs as a cozy spot to socialize with your family members or visitors.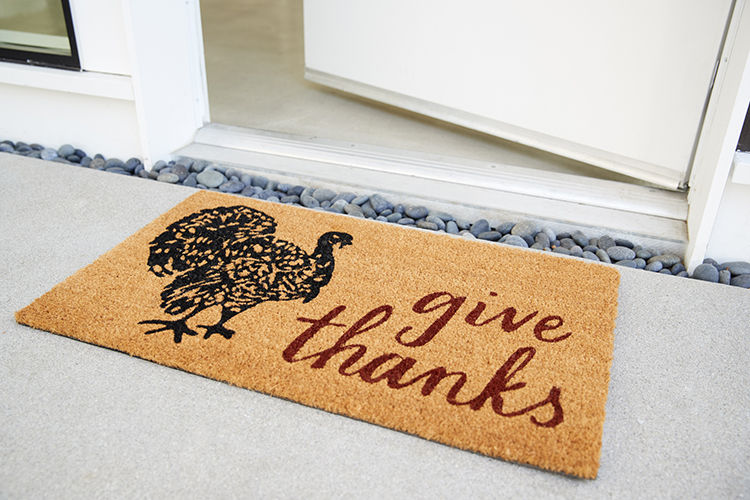 Door mats
If you've seen any stylish front door, it will certainly have a nice-looking door mat. It's not just there to save you from dirty floors, it also provides that little touch of warmth to your front door setting. There are lots of choices out there to suit the season, ranging from a neutral rectangular coir mat with cute script for Fall and Winter, to bright and cheerful mats shaped as fruits for Summer and Spring. Our favourites are the ones that make us giggle on the way in the door with clever (sometimes sarcastic) sayings. Perfect for all seasons!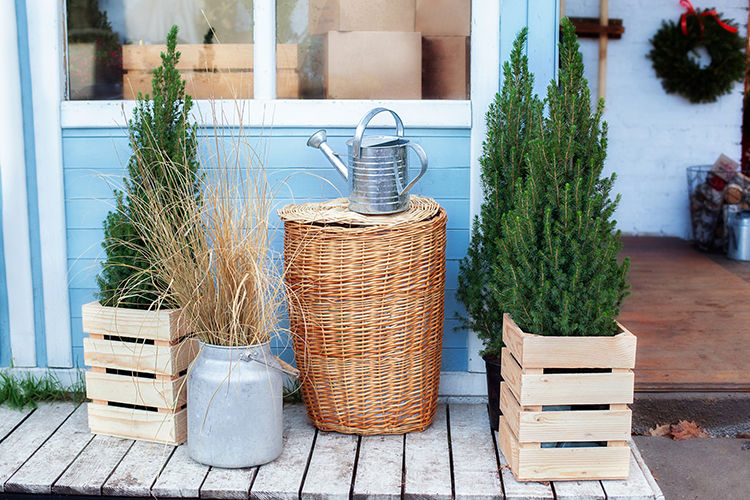 Fresh Plants
Plants do a job for your front door like no other– they are a perfect way to boost that curb appeal and make your front door look gorgeous.
For spring and summer, we suggest you use petunias and begonias as they are perfect for achieving that cheerful pop of colour at the door. In Winter it's best to get container plants – this includes conifers, holly berry plant, boxwood, Japanese yew as some of the many beautiful options to use.
The planter also makes a big difference for front door aesthetics. A popular choice to match those all-year-round plants is to go with a tall tapered urn or a square planter in a sleek dark colour like matte black. Those warmer weather plants pair well with repurposed crates, hanging baskets and metal fixture planters.