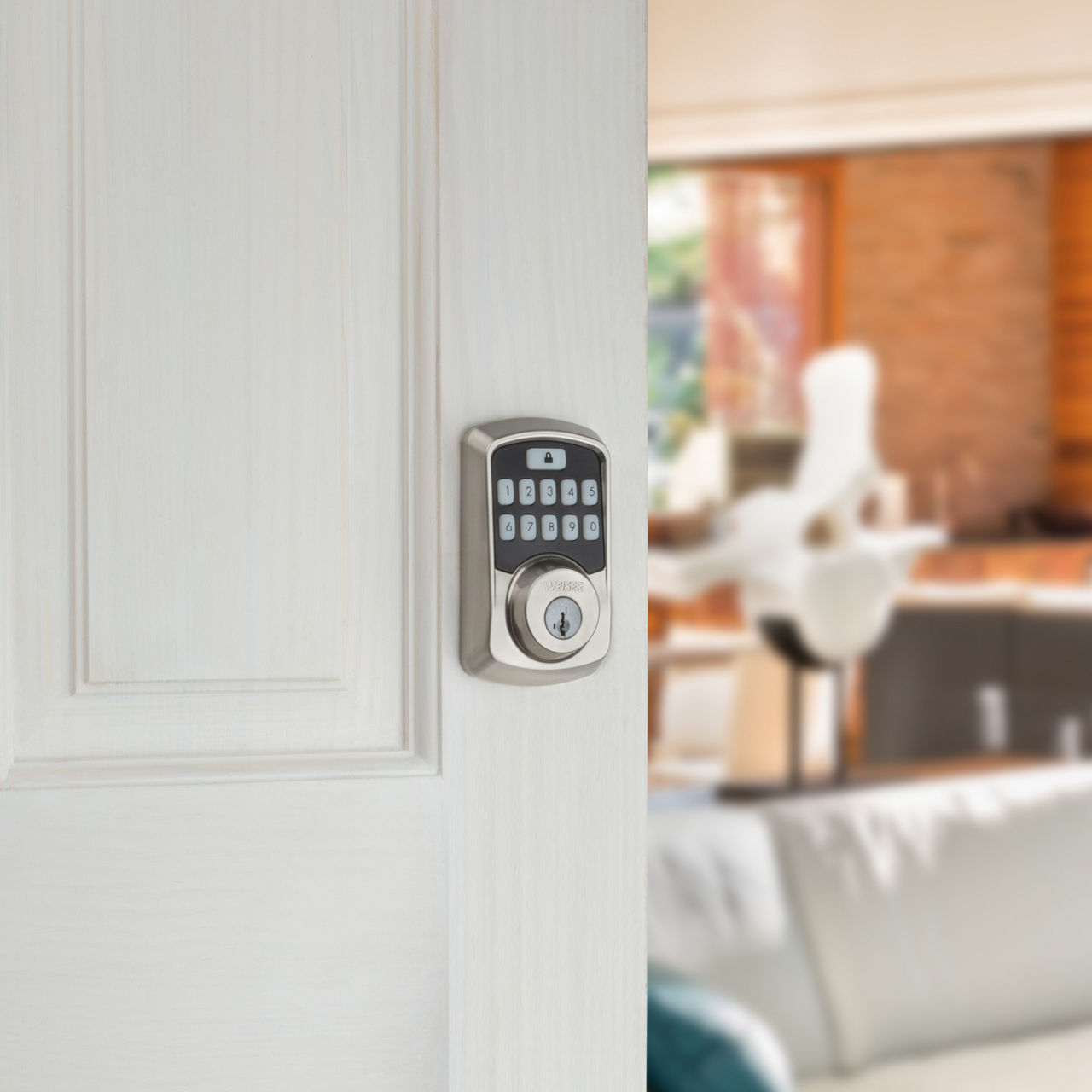 AURA BLUETOOTH SMART LOCK
Transitioning to an electronic lock has never been easier or more seamless than with the Aura Bluetooth Smart Lock. This is an electronic lock that has the ease of use for setting up codes, checking who has come in/out with the use of the App. With this lock, you'll never have to fumble for keys again, simply tap your finger on the Weiser App within Bluetooth range of the Aura to easily lock or unlock your door. Alternatively, you can use one of the 250 customizable user codes, to enter your home with a few simple pushes of a button. The Aura is the perfect starter smart lock and pairs beautifully with Weiser's traditional handlesets, knobs and levers.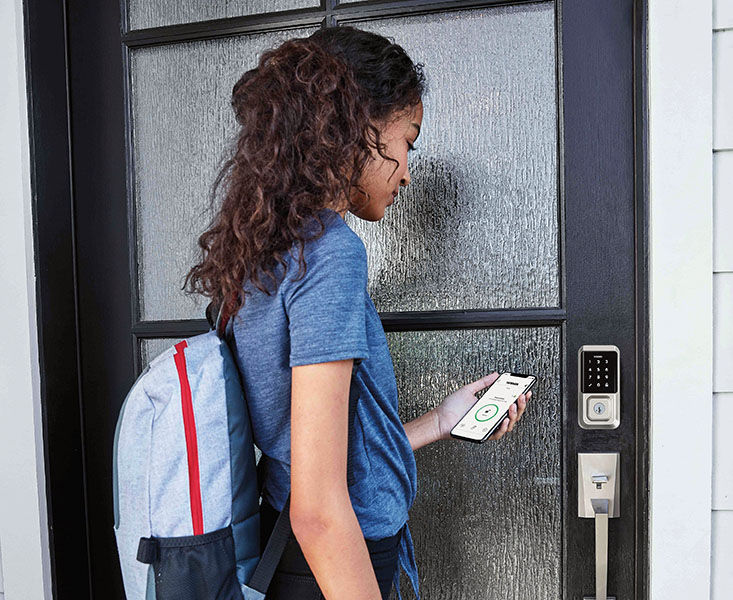 HALO WIFI SMART LOCK
The Halo WI-FI Smart Lock boasts a sleek design with just the right amount of curve to make a bold statement on your front door. With Halo, you can easily lock and unlock your door and monitor your home through your Wi-Fi connection without the need for a third-party hub. By using the Weiser app on your smartphone, you can access your Halo from anywhere in the world – making it the perfect choice for travelers and Airbnb property managers who require remote access for peace of mind and convenience. Additionally, Users can effortlessly manage access codes, receive notification alerts of lock activity, and check the status of the lock while away from home.
HALO TOUCH FINGERPRINT SMART LOCK
The latest advancement in our line of smart locks is the Halo Touch. This innovative fingerprint smart lock utilizes biometric technology enabling to effortlessly lock and unlock your front door using your unique fingerprint. With No two fingerprint being the same, the Halo Touch offers both convenience and top-notch security especially when your hands are full.
Managing the Halo Touch is easy with the Weiser App, where you can create and manage up to 100 fingerprints including 50 custom user fingerprints This feature makes it perfect for every member of the family, and you can easily manage user access for guests you wish to have at certain times.
In addition to its biometric technology, this smart lock comes equipped with built in Wi-Fi connectivity and is compatible with Google Assistant and Alexa. This allows you to lock and check the status using voice commands, making it a truly hands-free experience.
---
Installing Weiser Smart Locks is a breeze with the help of in-app instructions and How-to guides, allowing you to complete the process in just a few minutes. There is no need for hard wiring, and no new holes are required. All you need is a screwdriver and a stylish handleset to pair with your smart lock.
If you're not quite ready to give up the traditional key, no worries! All Weiser smart locks come with a traditional keyway and SmartKey technology, providing you with a backup key to access your door and the ability to rekey your lock whenever necessary.