Haven't been here in a while, well here's just a few things to get you caught up! Weiser has come with so many new products and collections that will make anyone excited about door hardware.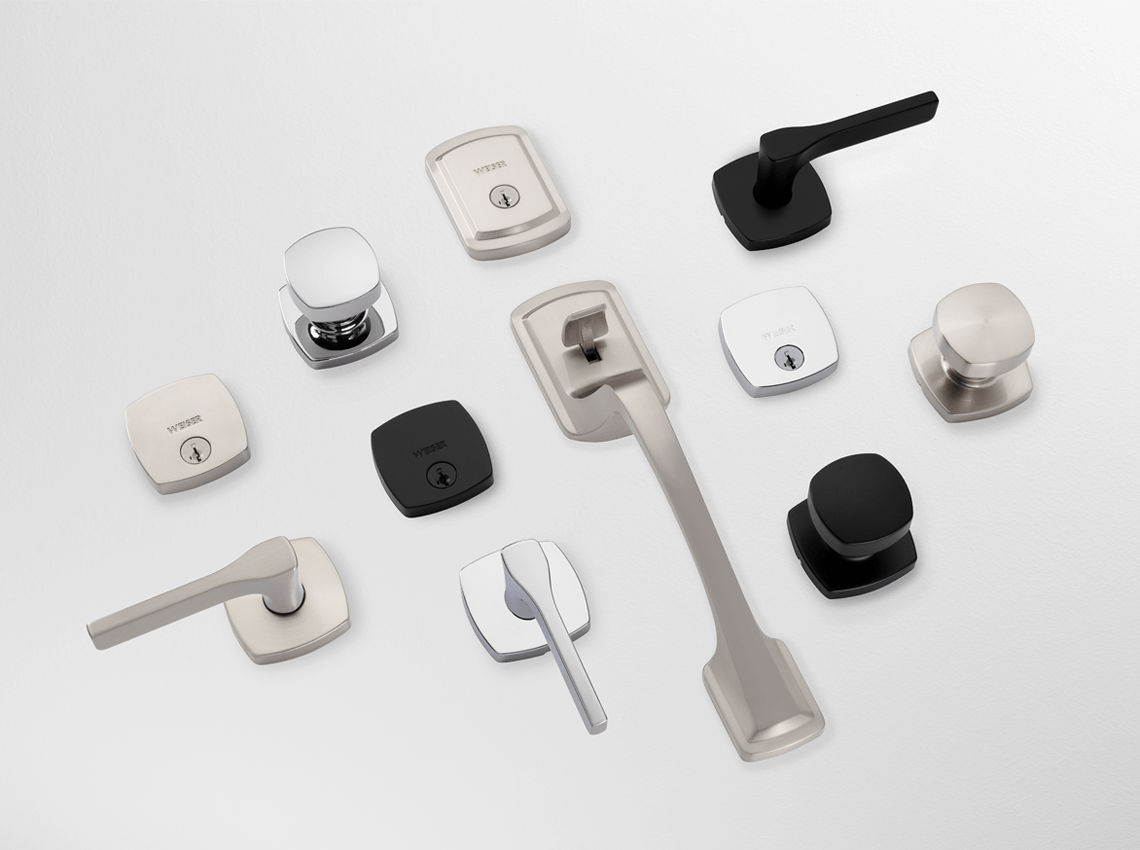 PRAGUE COLLECTION
Soft modern design has become increasingly popular in the interior design world with its use of curves to soften the sharp lines of modern design. Our design team saw a style gap that existed in the market, where there were lots of modern and contemporary designs but nothing that was softer to fit this new design trend. They saw an opportunity to fill this gap and their answer came with the Prague Collection. This collection epitomizes soft modern design. It is a perfect blend of contemporary style with subtle, traditional details. Organic, rounded curves soften the straight, clean lines creating a balanced and versatile look. This is where the soft modern feel comes in. The levers, knobs and deadbolts are sophisticated and bold, yet inviting – making it the perfect ¬fit for any design aesthetic. With an elevated style, the Prague Collection provides comfort and coziness that feels like home.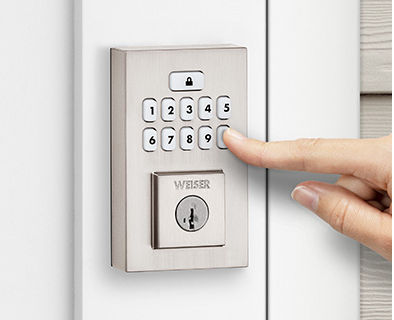 SMARTCODE
Our revamped SmartCode™ keypad and touchpad electronic locks are not just rocking a new look, but also feature a faster and quieter motorized deadbolt and up to 50 user access codes for your family and guests. The keypad and touchpad are available in both a traditional and contemporary design and in popular finishes, satin nickel and matte black, that will complement any home exterior. Depending on the style you choose, this deadbolt looks amazing paired with some of our contemporary and traditional levers and handlesets (minus deadbolt) like Prescott or San Clemente.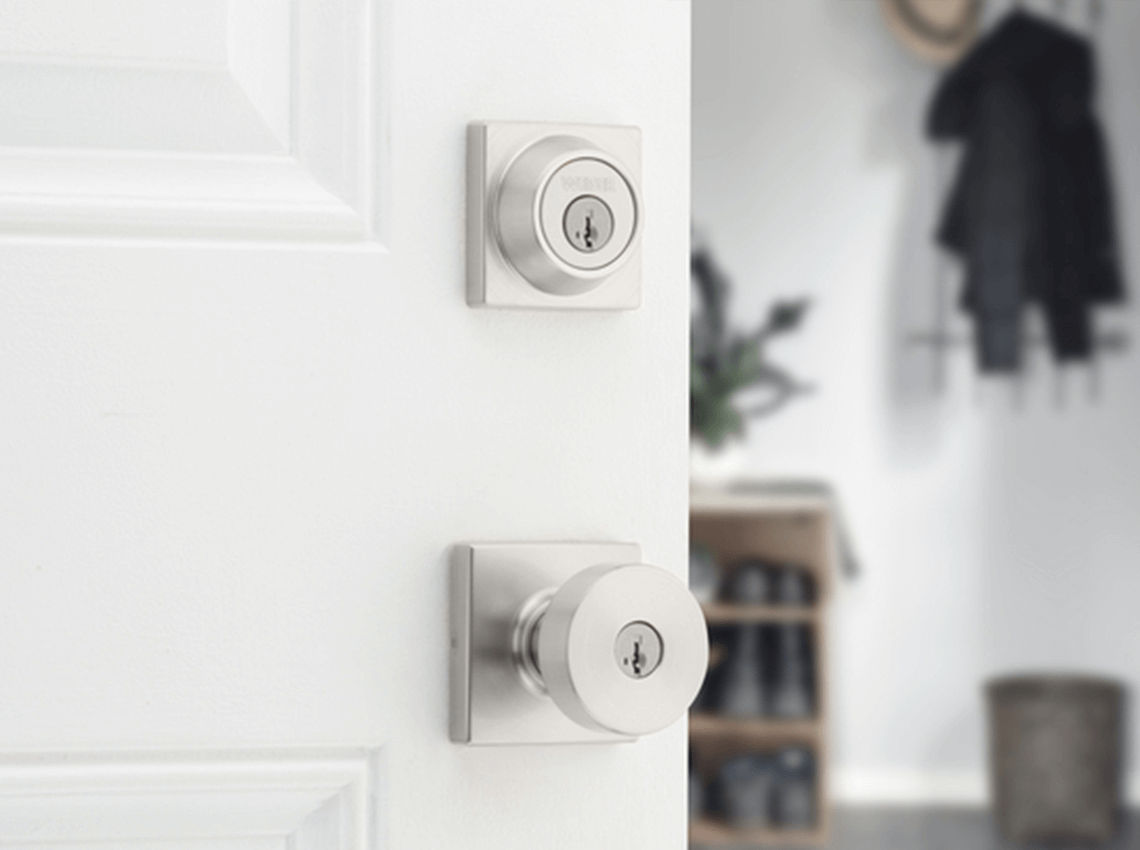 CAMBIE COMBO PACK
The perfect combo pack is when you pair our most popular Cambie knob with the very stylish contemporary square elements deadbolt. Available with the keyed Cambie knob in Satin Nickel and the Passage Knob in Matte black. This beautiful and secure pairing featuring our patented SmartKey™ technology as well as our Microban® Antimicrobial Technology is a perfect combo kit for the trendy, yet savvy spender.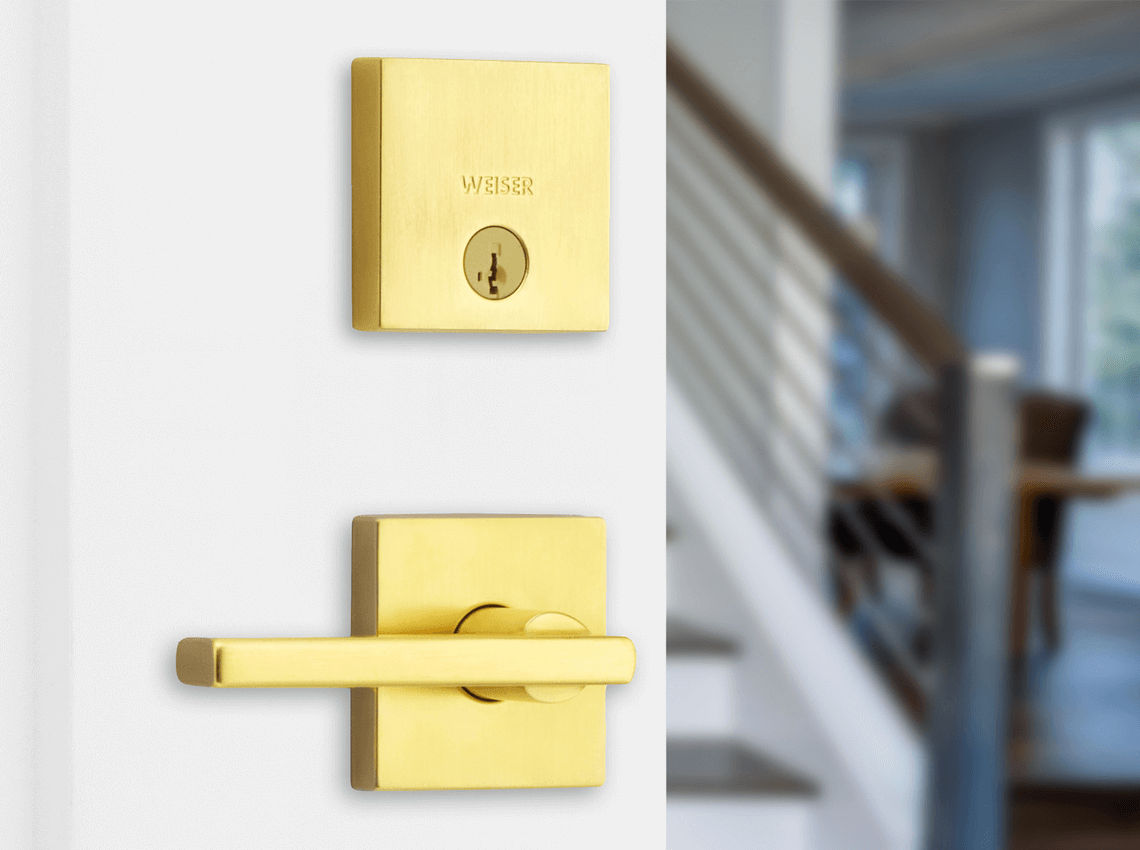 SATIN BRASS
If you've never thought of styling your home with brass or gold, you might want to think again. Satin brass is an elegant and elevated finish that has become increasingly popular in the interior design world, right on trend with the chic brushed gold look that is being seen everywhere. The satin brass finish looks striking on our popular Halifax square-rose lever and the low-profile Downtown deadbolt and revitalizes our line of contemporary products. They can be paired together for a completed set on your front door or apart throughout your home.
Satin brass and brushed gold hardware goes well with any door or paint colour, especially dark and moody hues like matte black or deep blues, and they can complement other brushed gold accessories in your home.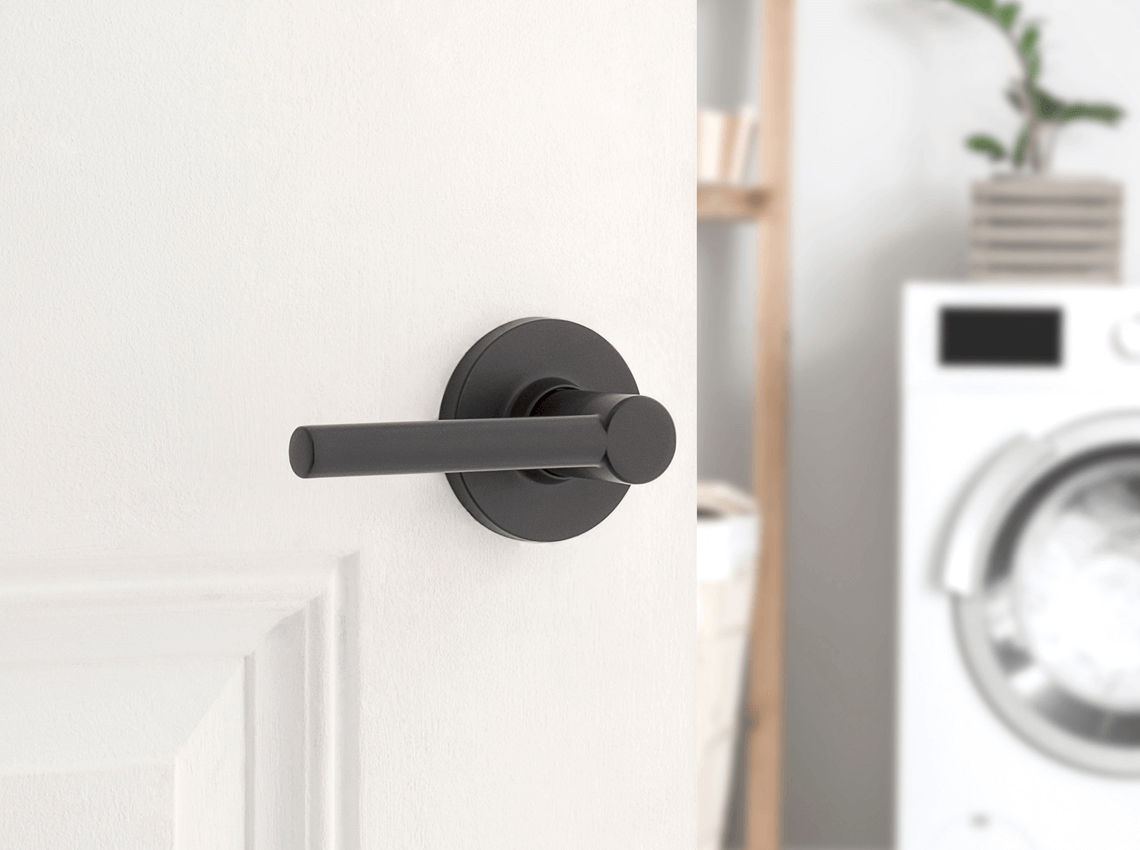 SAFELOCK in MATTE BLACK
Our line of Safelock products is now available in the matte black finish! You can get the bold look with the quality, dependability, and security of Safelock. The matte black finish is now available for a range of styles to provide any home with the desired look and feel, including the Reminy lever, Regina knob and our Daytona handleset. Each have unique attributes that can suit a contemporary or traditional styled home.